How I made Call to Action Examples
I am still building CTA Examples and will share the story here. Stay tuned!✨
Thank you for clicking my CTA button :)
I am still building CTA Examples and will share the full story here.
Here is what I have done so far✨
The Story
I am a non-technical indie hacker who likes to build digital products. It's been almost 5 months since I shipped my last product. Speaking of products I have built 3 products during the last year.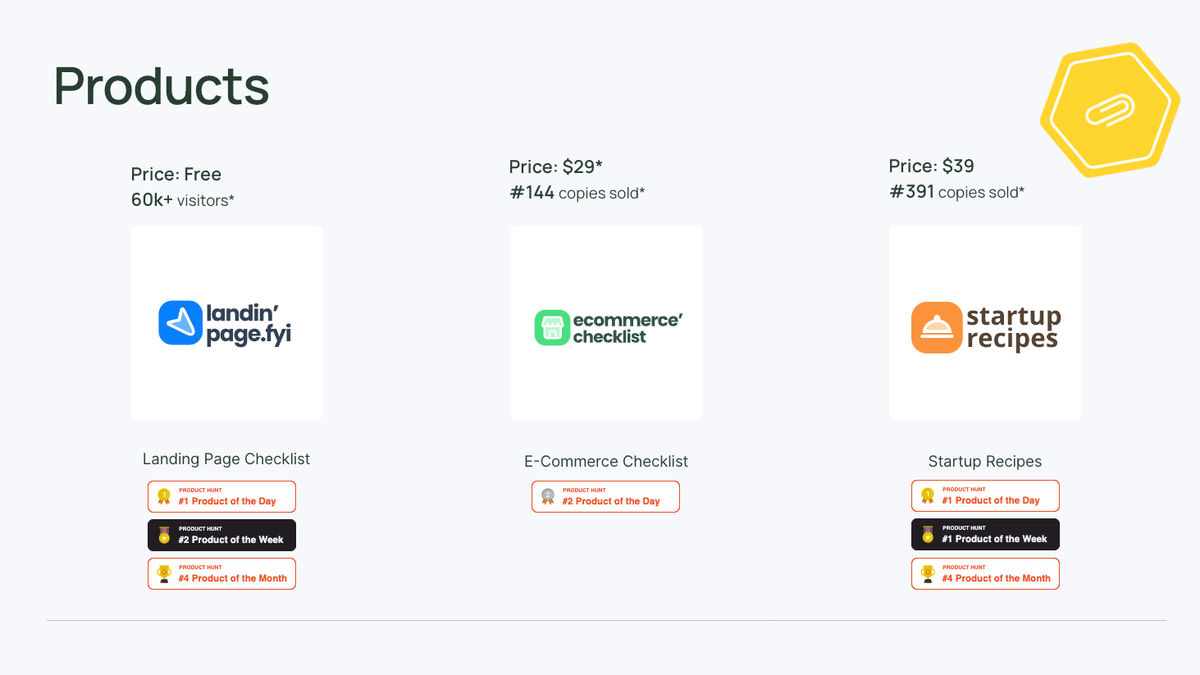 Here is a quick brief of them so you'll have a better understanding that what kind of products I am building:
| Product Name | # | Product Hunt |
| --- | --- | --- |
| Landing Page Checklist | 80k+ visitors | #1 Product of the Day |
| E-Commerce Checklist | $4k+ revenue | #2 Product of the Day |
| Startup Recipes | $15k+ revenue | #1 Product of the Week |
So, It's time to build another product. Since I don't have a technical background (still is 🫤) I wanted to build a product that I can build on my own; without any help! Here are the 4 questions that I ask myself in the beginning:
It should be simple it is
I need to ship the product on my own
It should require minimum support and maintenance after the launch.
I should make money from it
My inspirations: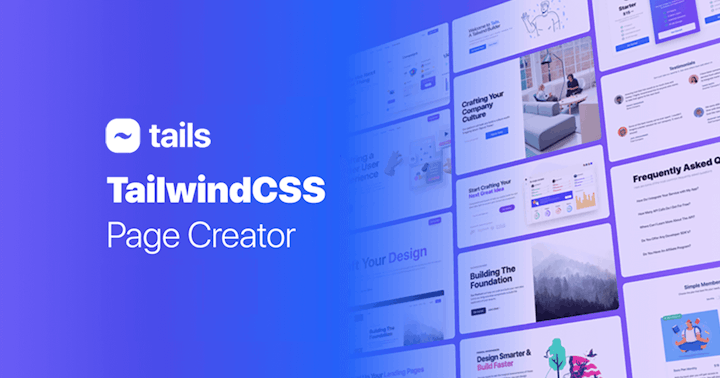 The Problem and The Assumption
People need a call-to-action library where they will be able to copy "Call to Action text" to the clipboard with just one click.
People didn't fit well. When I said people I meant growth hackers, indie hackers, website builders, designers, and copywriters. Momentarily my target audience is people who are looking for new ways to write a creative call-to-action text.
My Goals
Create a website that people visit regularly
Test new customer acquisition channels (Google Ads etc.)
Make ctaexamples.com as a case study
Ranking on the first page of "cta examples" search queries on Google
Make $500 monthly revenue from affiliates
Make recurring income form one-time sales and subscriptons.
Roadmap
What do I need to build an Info Product?
a problem / an idea
time & effort for research
product development
landing page
payment gateway
---
Product Development
steps to create a coming soon page
Crate a Coming Soon Page
I created a super simple coming soon page on TallyForms
It's super easy to connect the Tally form with the domain 😉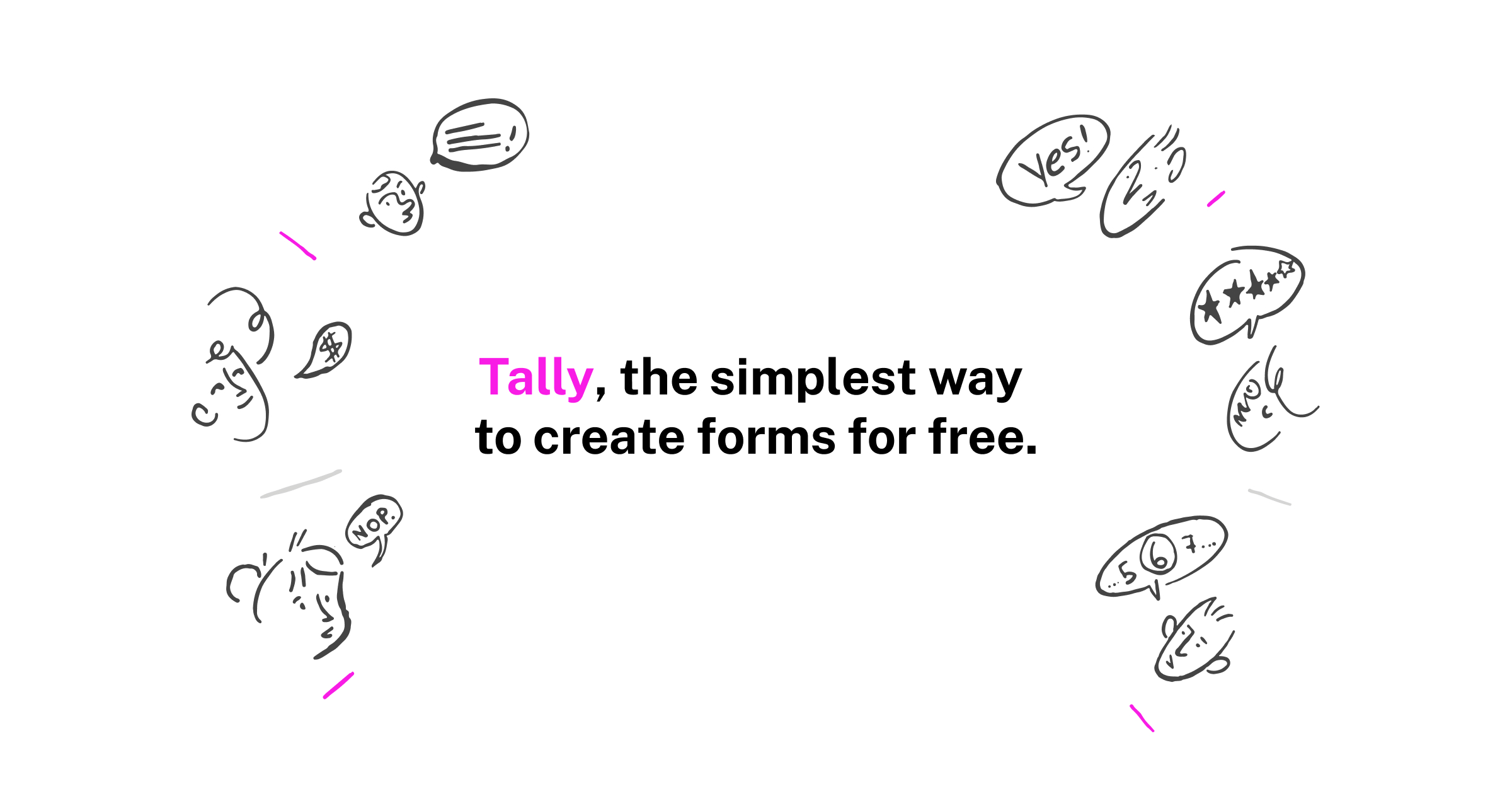 I would try other tools to build a coming soon page if I hadn't had a Tally Pro account but it is more effortless to manage all of the submission-related forms in the same place.
Wireframing the Idea
here is how I wireframed it in the beginning:
first wireframe :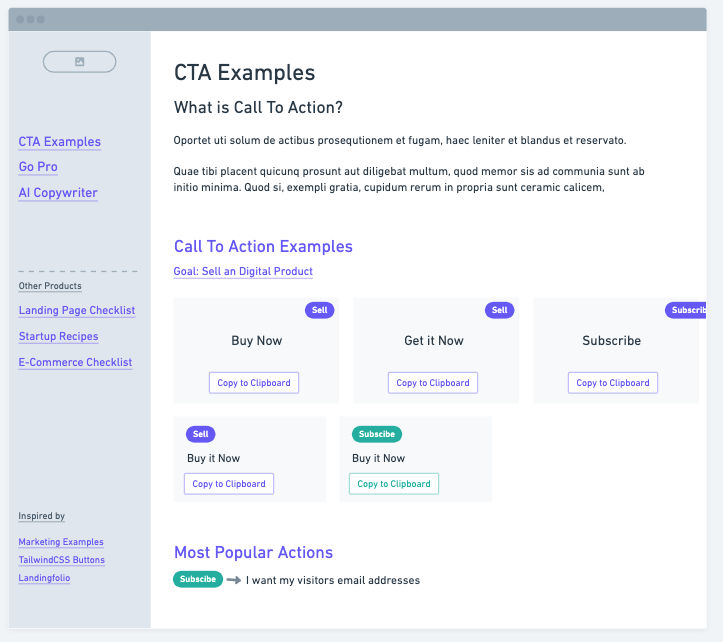 second draft: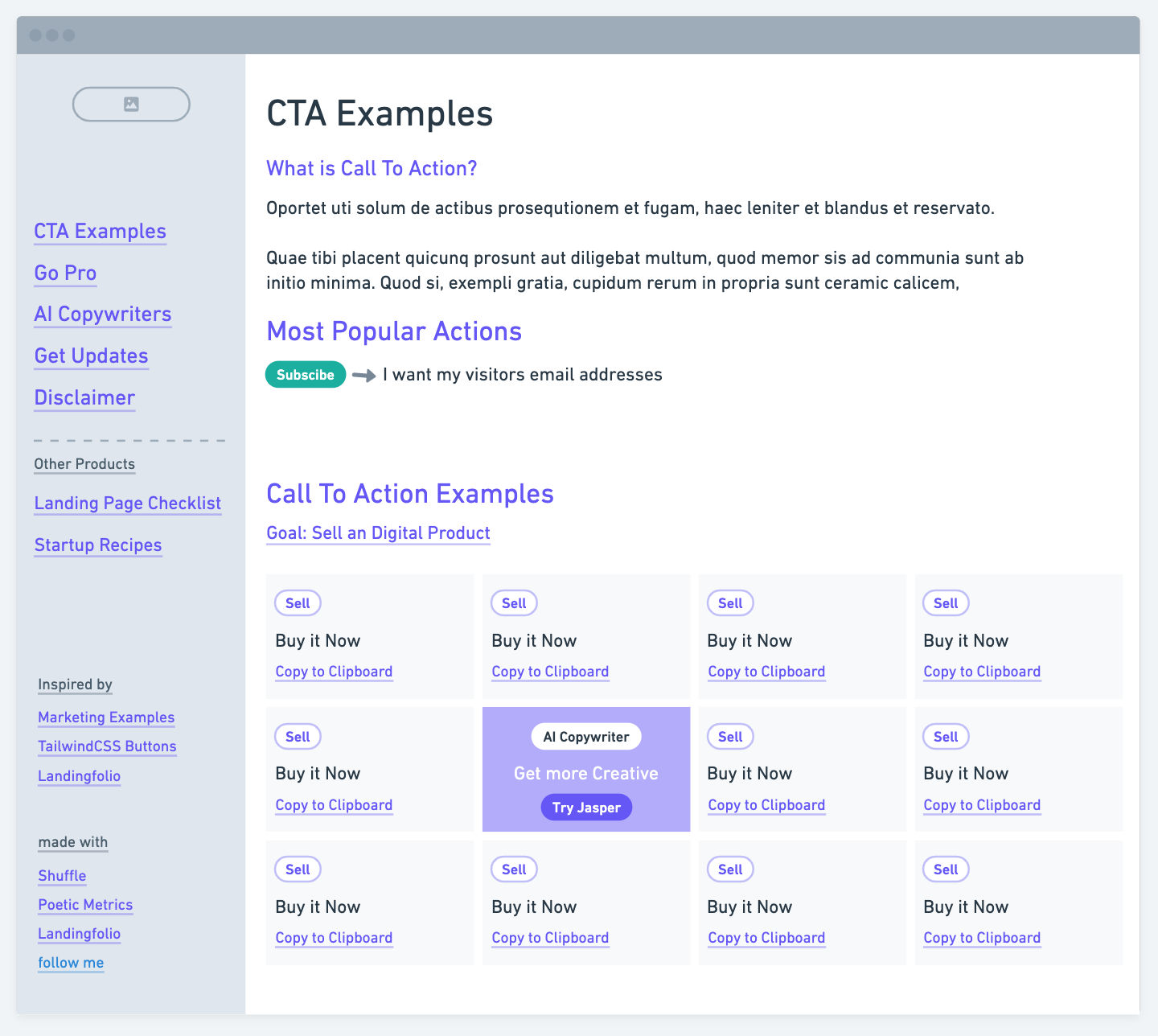 wireframe to HTML
the final :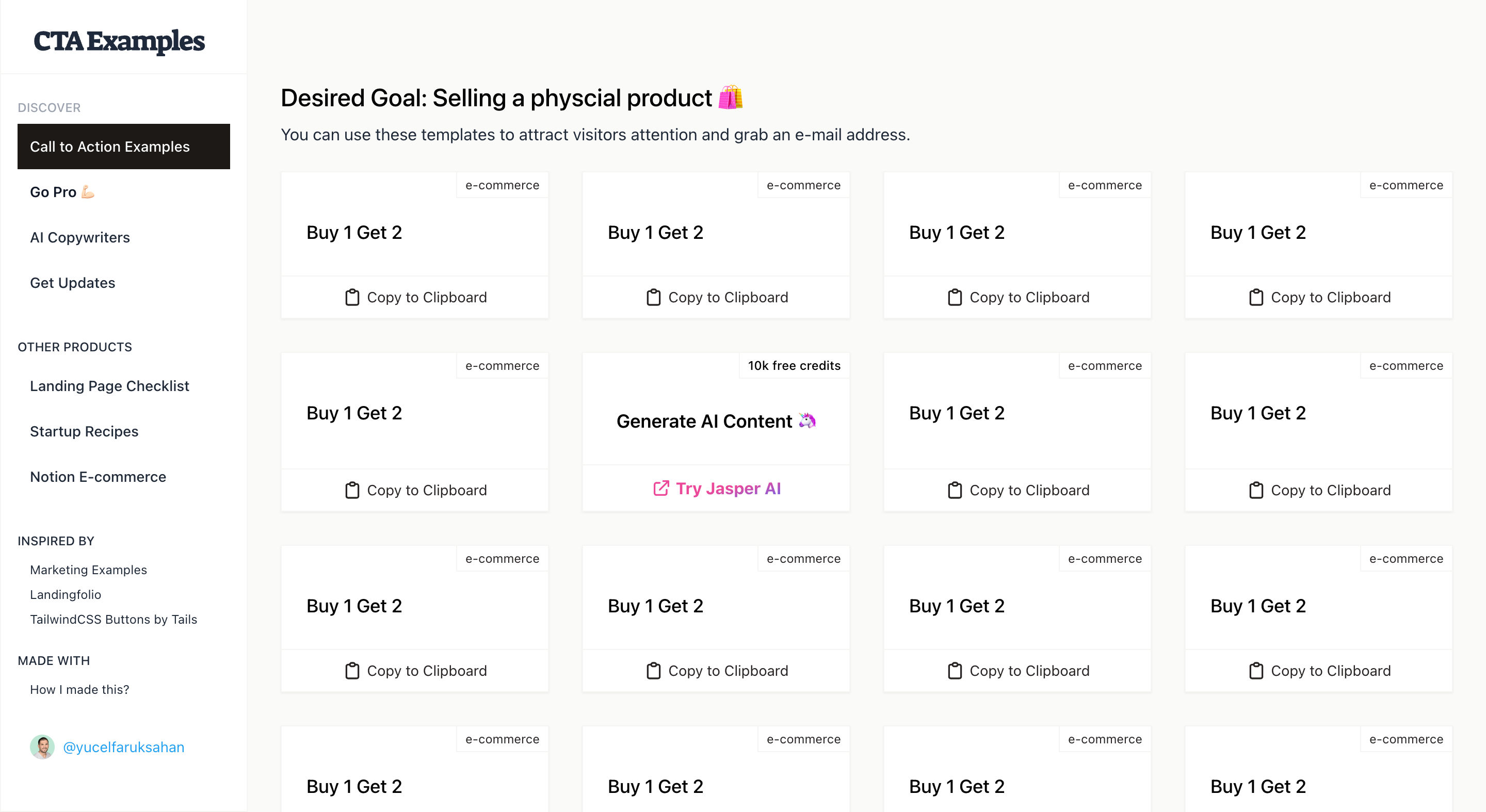 Landing Page with Tailwind CSS
Now it's time to build the landing page: I've decided not to build a familiar landing page. It's going to be a dashboard-like page like @harrydry did on Marketing Examples
I am still learning Tailwind CSS and it is my #1 choice when building new landing pages and products.
I love using Shuffle Editor to generate static Tailwind CSS pages. It makes my job super easy as a non-technical maker.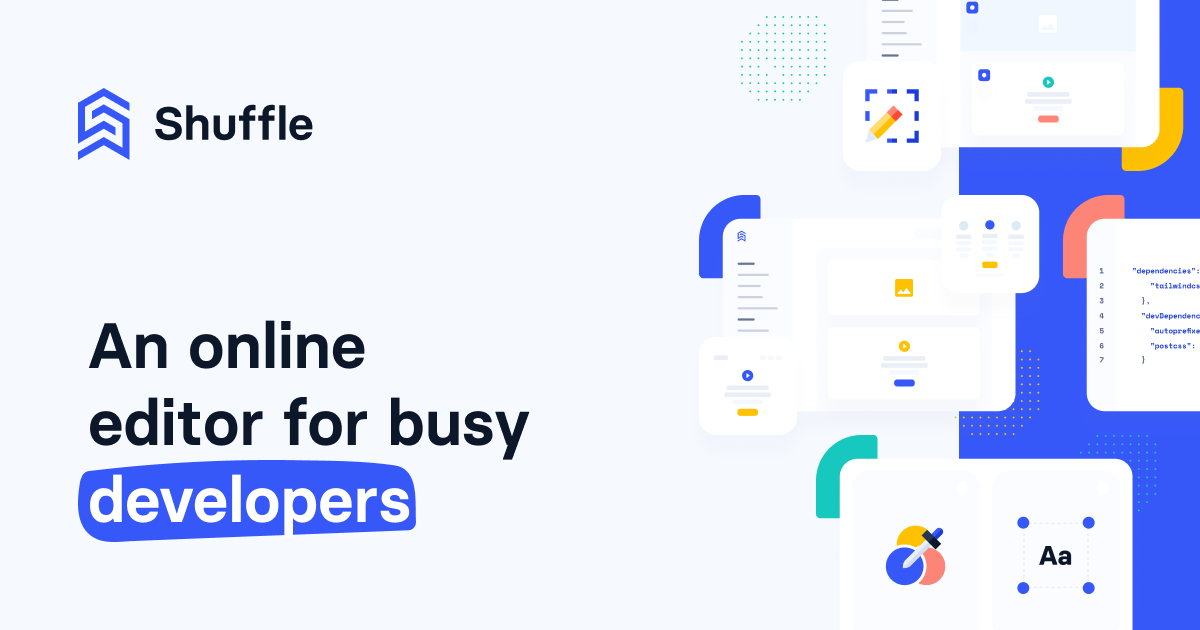 Tailwind CSS is easy for starters, and Shuffle makes it much easier for people like me. So I started playing on Shuffle's Artemis UI library.
You can drag & drop the pre-build components easily. It's worth trying if you haven't yet :)
The Gimmick: Copy to Clipboard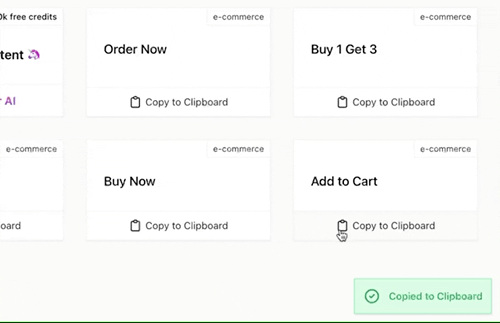 made with alpine.js
It might look like a very easy thing to do for most of you but it is something for a non-technical maker 😅
---
Here is what I have done last week:
I compiled and curated 200+ call-to-action examples on Airtable (my goal is 800+)
added some inner pages:
-- Wall of Love
-- Affiliates
-- Contact
-- How I made this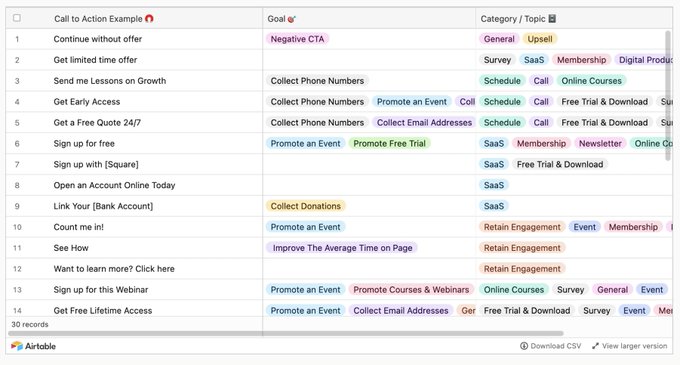 I do also see this project as a case study, so I shared all the tools to build http://ctaexamples.com here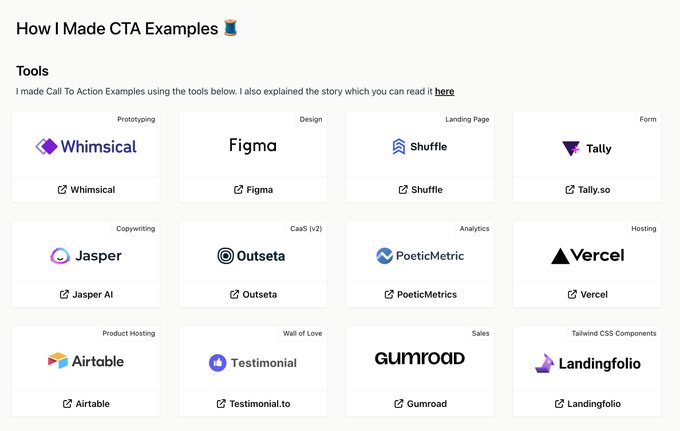 I made my Analytics publicly available, thanks to @PoeticMetricHQ, so everyone can see how a website like this performs. Live Analytics 📈 :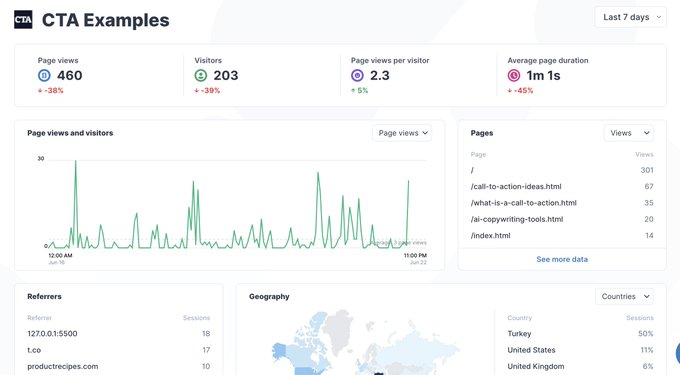 btw I had big hopes (still have some) on the organic side, but the Googlebot pretends to be dead so far 😅
It took more time for my website to be indexed on Google than I imagined.
I checked my sitemap and robots.txt all appear to be okay.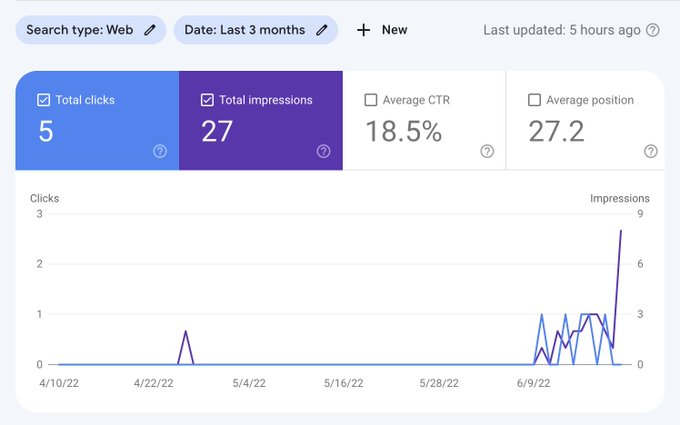 According to Ahref's Site Audit tool, my site is doing okay, but I think I need to wait another week to see the effects.
Tip: You get free access to Ahrefs essential tools if you connect your Google Search Console with it.
It's a win-win if you ask me :)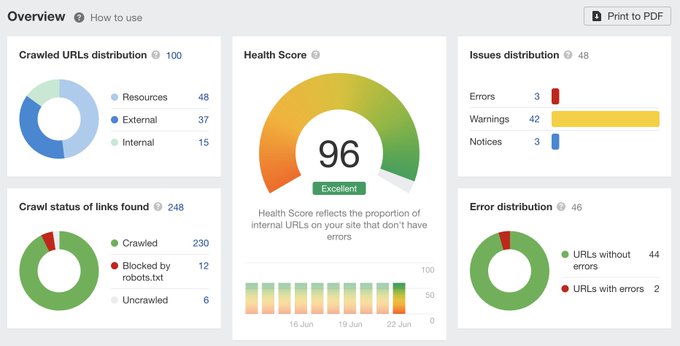 Content
to be continued
come back later or subscribe :)
What to consider before starting to build?
Info Product vs Content as a Service
Pricing