56 Landing Page Examples You'll Want to Inspire in 2021
I've been sending daily and weekly landing page examples to my subscribers since April 2021. If you haven't heard about it or just joined our newsletter here it is 👇🏻
If you want to create a landing page, this article will act as a guide. Even if you don't know much about it, these examples can be useful learning for your projects and landing pages.
Here are the landing page examples you should check out before starting yours.
1- ilo.so
Better Twitter Analytics
2- Draftbit
Visually build native mobile apps
3- Jasper.ai
Let Jarvis Write Your Marketing Copy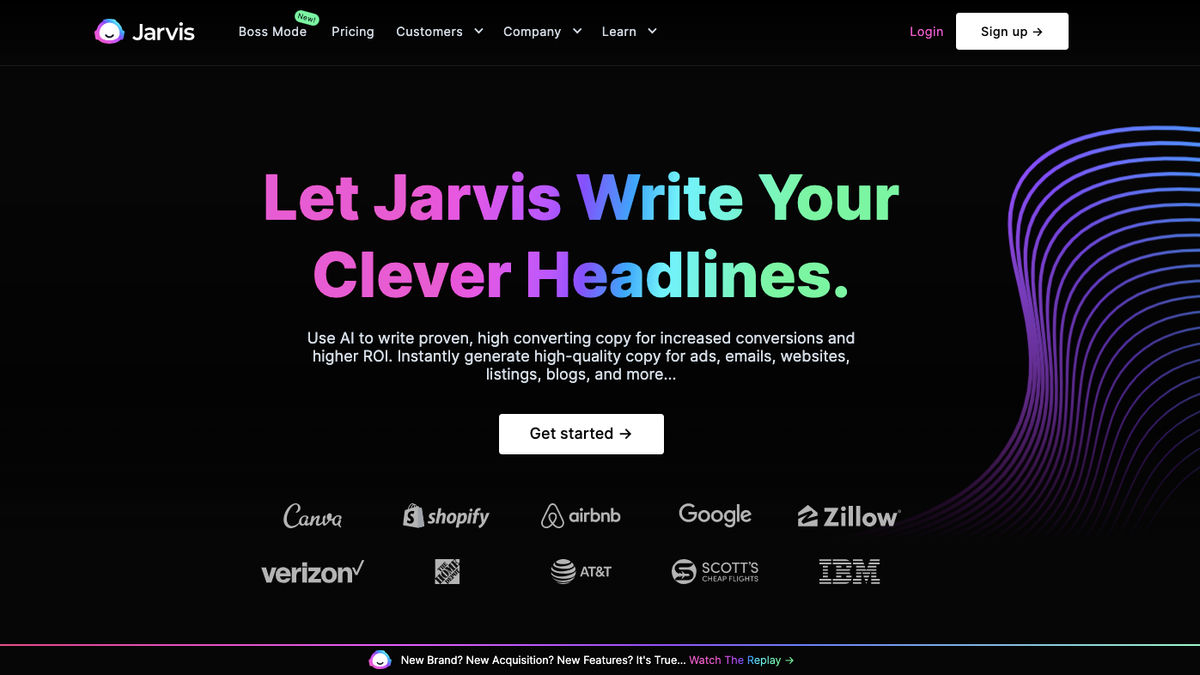 4- Aaply
Mobile app design tool
5- Swipe Page
Swipe + SaaS = More Conversions, Signups, Revenue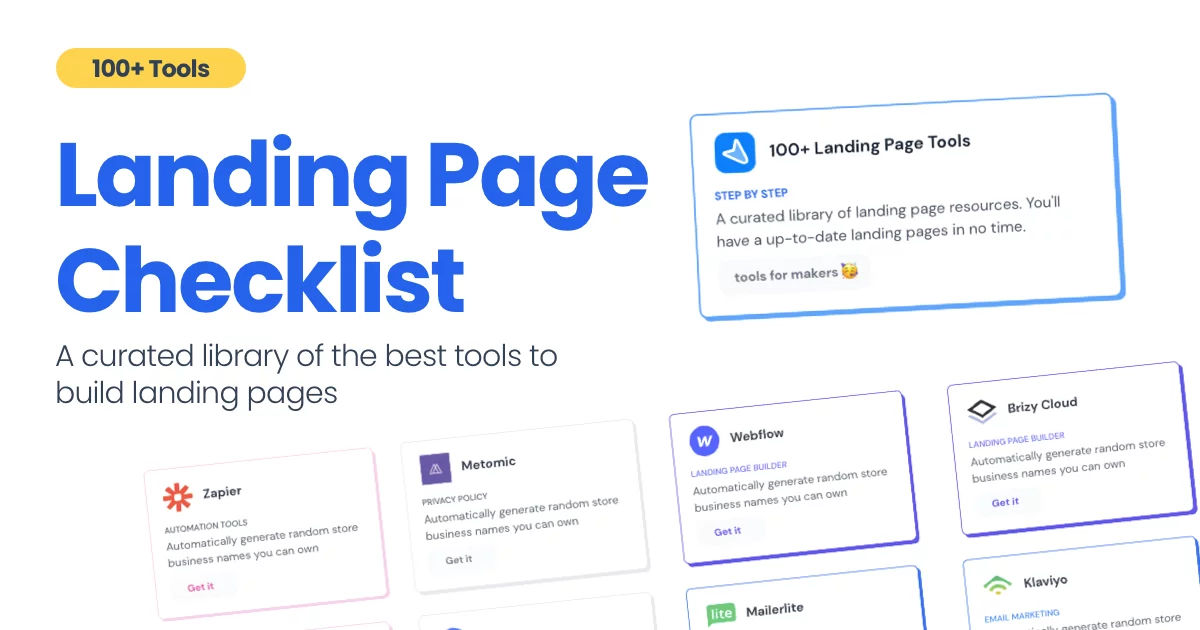 6- seo.do
World's first AI-powered rank tracking tool
7- Amie
The joyful productivity app
8- Slip.so
Build a Programming Course. Earn Money while you sleep.
9- Splitstack
Splitstack - Split testing Done right
10- Superlist
Supercharged Productivity: future of to-do's
11- Chili Piper
Chili Piper | Make Meetings Happen
12- Scrimba
Learn to Code with Interactive Tutorials
13- Mogul
A Community for SaaS Founders and CEOs
14- Blokable
We don't sell boxes, we develop real estate.
15- Maybe.co
Modern financial planning & investment management
16- Codewell
Improve your HTML and CSS skills by practicing on real-world design templates
17- Figure HR
Compensation, Figured out
18- Checkout Page
Start taking payments with an amazing checkout page in less than 10 minutes
19- Story.ai
Turn ideas into magic.
20- Readermode
Distraction-free online web reader
21- reMarkable
reMarkable 2 The next-generation paper tablet
22- Happy Returns
In-person returns for online shoppers
23- go.social
An App for Better Days Together - Go
24- Relay Financial
Relay Financial: Business Banking Made Easy
25- Forte
Economic Technology for Games
26- Cue Health
Diagnostic testing at the speed of life
27- Mailbrew
Your personal daily newsletter
28- Holly Health
Create a lifestyle you love, with the Holly Health app
29- AcquireBase
Buy and sell internet startups for free
30- Parity Bar
Not everyone earns a US salary
31- Inspro
Never run out of inspiration again
32- Settle
Cashflow management for the modern business
33- Stream
The #1 Chat Messaging Activity Feed Infrastucture
34- Nooble
Find communities, Discover and share knowledge with audio podcasts
35- Heyday
We help ecommerce entrepreneurs reach new heights
36- Violet
Culturally competent care is a human right.
37- makerneeds
Create announcement modals easily for visitors coming from Product Hunt
38- Fresha
Instantly book salons and spas nearby
39- Mooq
ONE WALL FOR ALL YOUR CONTENT
40- Pico
The operating system for creator businesses
41- ju.st
Made from plants
42- ChimpCharge
Super simple invoicing, made for freelancers.
Visit ChimpCharge Landing Page
43- Glocalzone
Shop Overseas, Earn While Traveling
44- Float
Create a course with Notion.
45- Marketing School
Learn The Secrets Of The World's Best Marketers In Just 5 Minutes A Day!
Visit marketingschool.io Landing Page
46- Hoverify
All-in-one browser extension for web development
47- Orangemonkie Foldio
Foldio3 – ORANGEMONKIE – Simple, but Useful
Visit Orangemonkie Foldio Landing Page
48- Leadbird
Leadbird | Superpowers For Lead Generation
49- Lusha
Lookup Emails in Seconds
50- Lemlist
Your Go-To Cold Email Software & Outreach Automation Tool
51- Haptic.so
Humanize your product
52- Beginner Tailwind
Make good-looking designs quickly. All without a single line of custom CSS.
Visit beginnertailwind.com Landing Page
53- Rivian
Keep the world adventurous forever.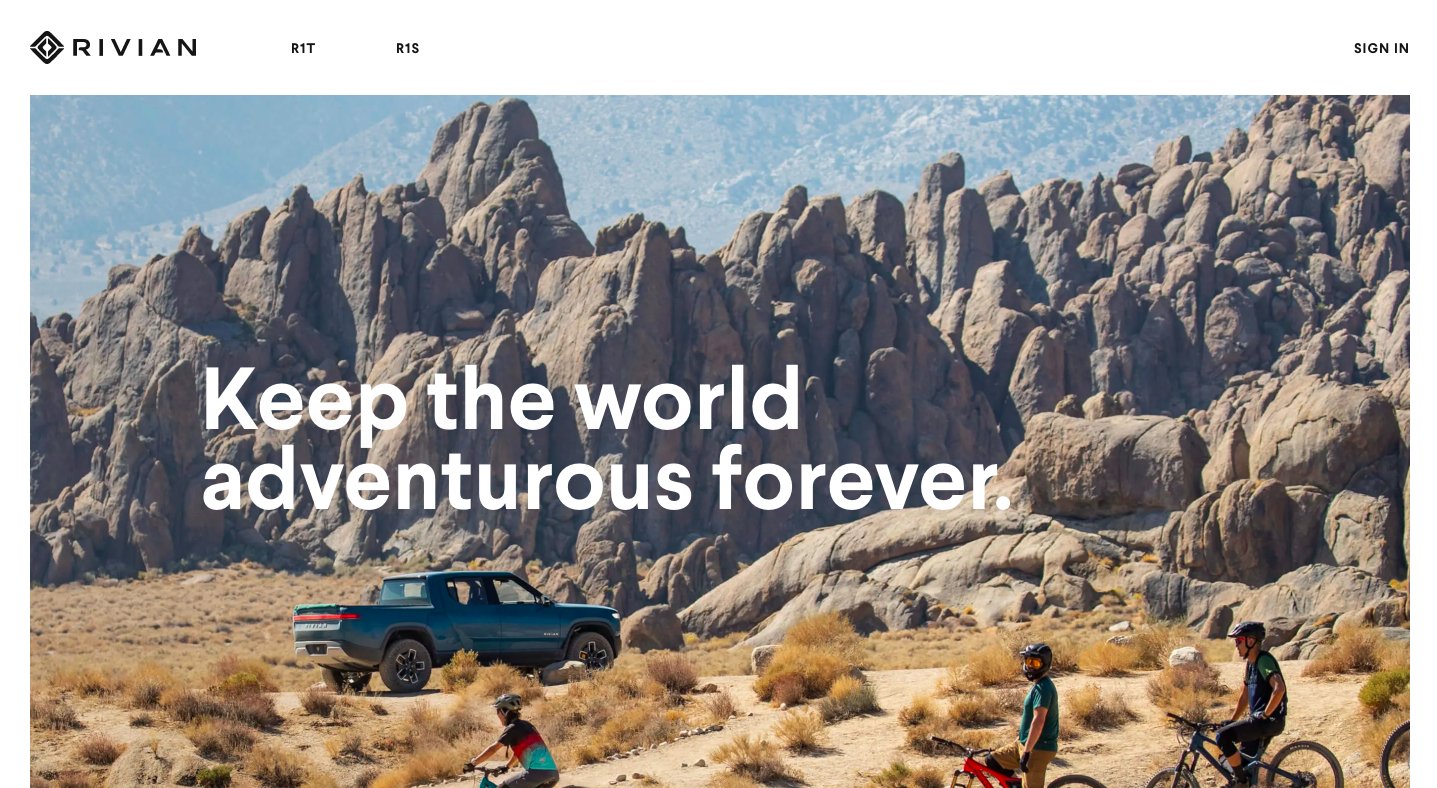 54- Stripe
Payments infrastructure for the internet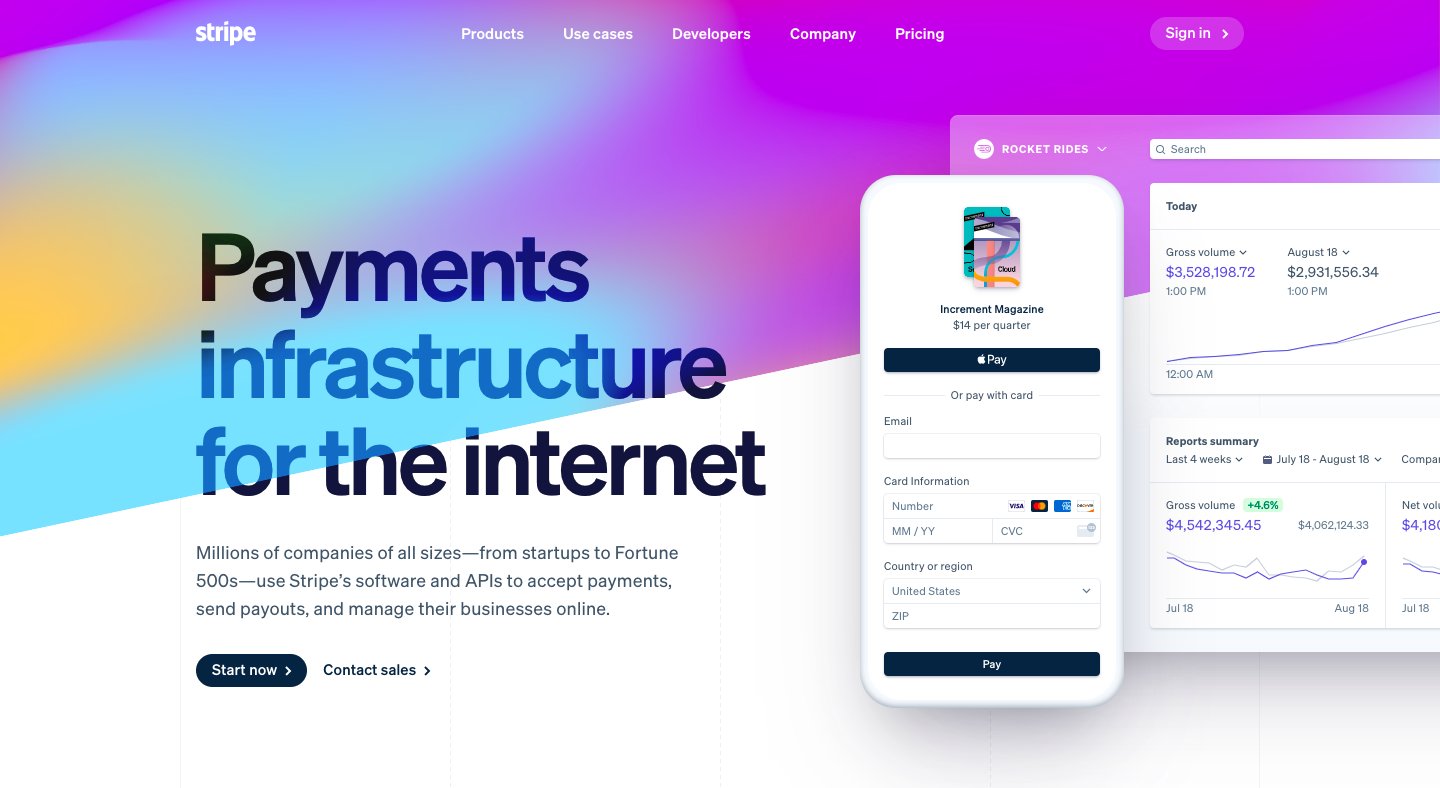 55- Intercom
Conversational Relationship Platform | Intercom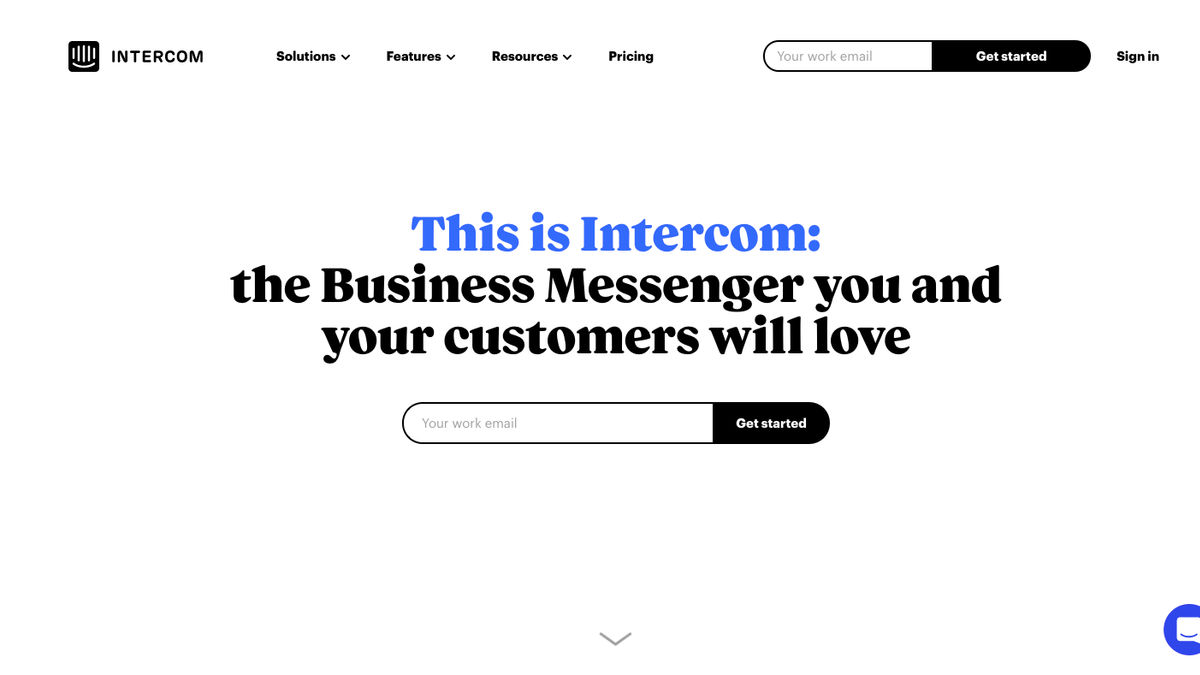 56- Fast
One-click checkout. Zero hassle.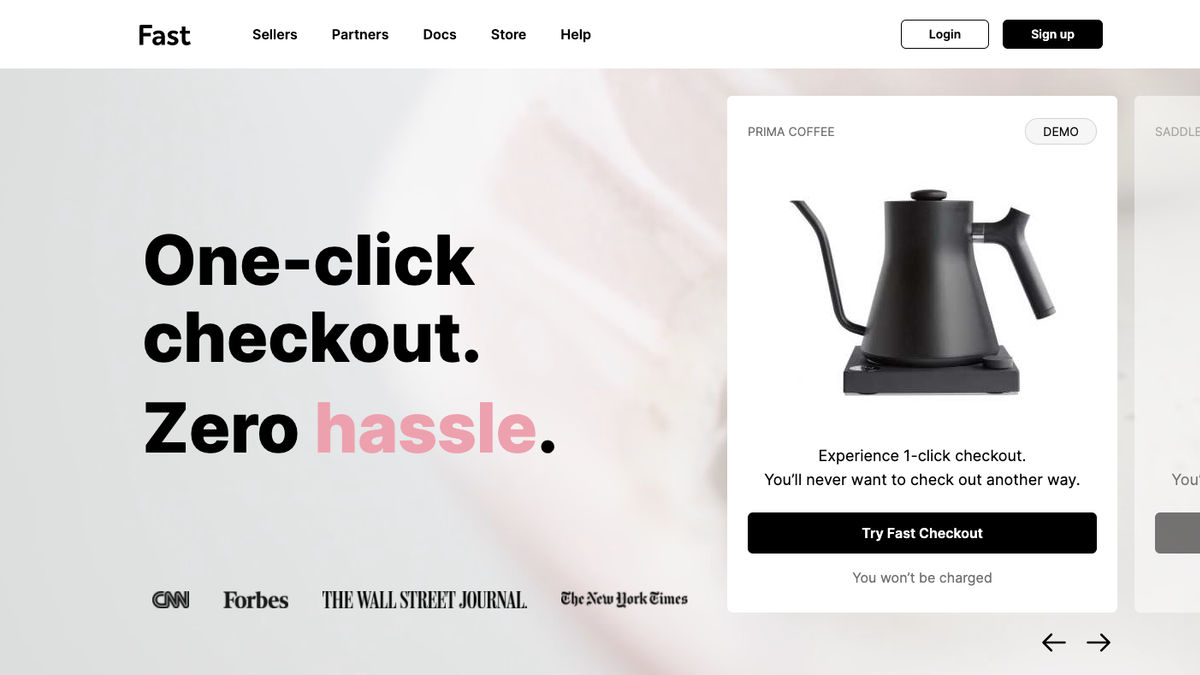 If you had enough inspiration it's time to build yours! You can build a landing page like Stripe, Apple, and others without even coding by using the tools that I've curated in Landing Page Checklist step by step.
If you haven't subscribed yet, leave your email address to get weekly landing page inspirations like above.