5 Webflow Alternatives: Best Website Builders
Whenever someone needs a landing page or a website they will be recommended Webflow mostly. The platform allows people to easily create responsive web pages as well as some other features it offers, such as its collaboration features but there is a catch! It's not that easy to build your dream landing page as much as you think it is.
Webflow is a web design platform for those satisfied with creating websites on their own. Using the templates created by fellow designers it has been designed to be an easy-to-use, one-click-deploy (or self-hosted) platform.
In this blog, I have tried to present some of the best landing page builders that can be a good fit for makers, marketers, and entrepreneurs.
I have tried all of the landing page builders below; believe me, these website builders are easy to learn, affordable to start and the best part -you don't need any technical background to build an SEO-friendly landing page within a day!
Let's start with Tilda.cc:
Tilda.cc  Landing Page Builder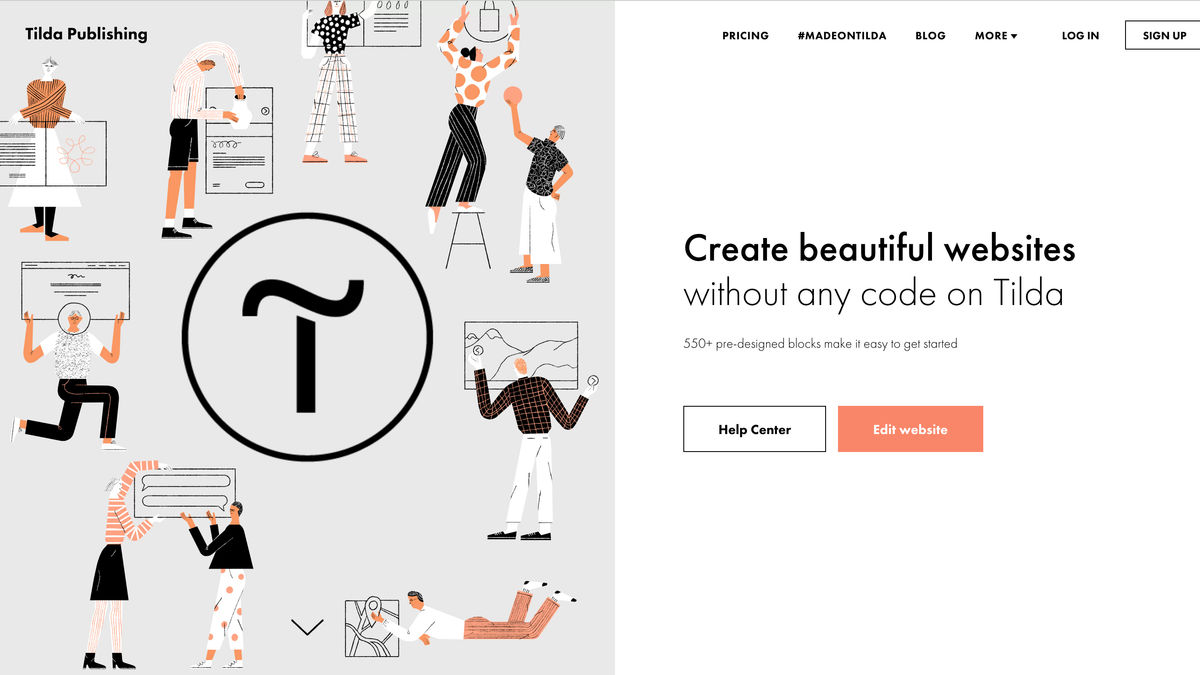 Webflow is an excellent tool to create a landing page or a website. It is very powerful and has many features that are not present in many other tools However, getting started with it can be a bit confusing. This is because there is a learning curve with it and it is also very different from the tools you use on a daily basis.
On Tilda, you have the option to build a website with Webflow alike editor (Zero Blok.), but you never need to. You'll get what you need among 550+ pre-made blocks on Tilda; editing these blocks are as easy as editing a Powerpoint slide.
Building landing pages with pre-made blocks are extremely easy.
What you'll get for $10/month on Tilda.cc?
You need to spend $10/month for the Personal plan if you pay yearly ($15/month if you pay on monthly basis) to get these features;
500 pages per website
White-label popups and banners
Internal form builders
Selling products online
Selling memberships
Blog functionality
Unsplash Integration
Embed anything onto your pages
Free SSL
Rich integrations like Mailierlite, Notion, Zapier, and others...
Unfortunately, you don't have access to 550+ blocks on the free plan. But Tilda is offering 14 days trial so you can try premium features.
Best Features of Tilda.cc
$10/month for 1 website
Internal e-mail capture capabilities
Internal CRM
Exportable newsletter designer
Site Export Option ($20/month)
Blok Building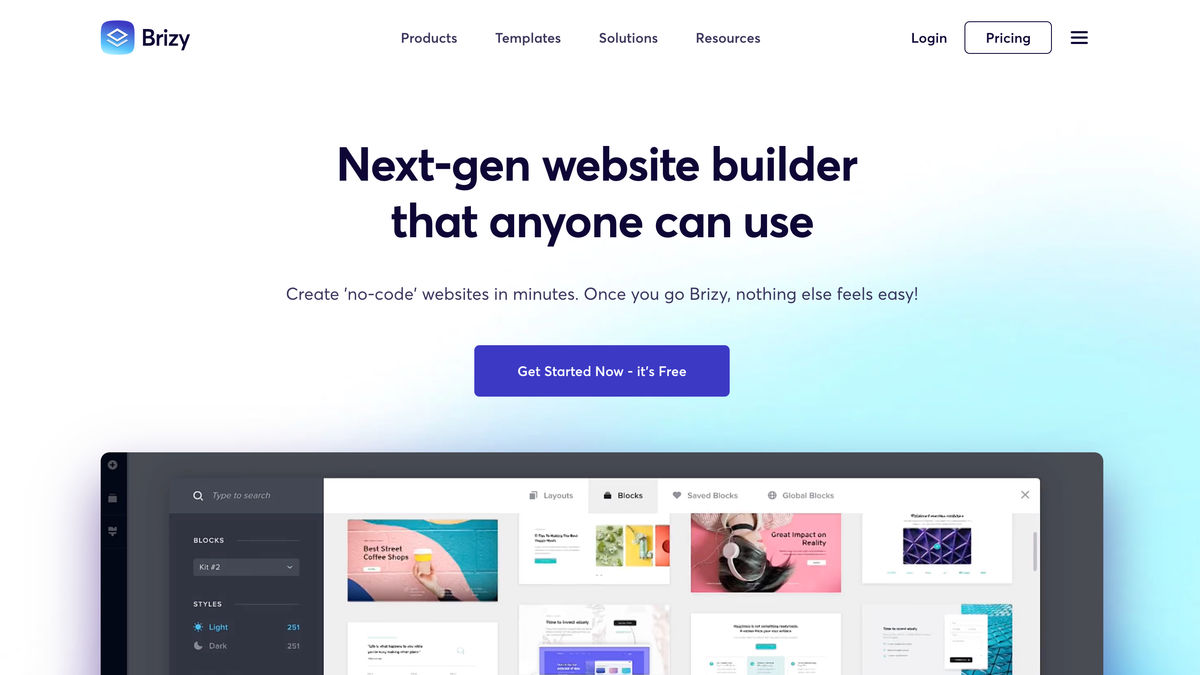 Everything about Brizy Cloud's landing page builder interface is easy to use. You can create a landing page just by choosing a template, customizing the background color, text, images, social media buttons, and more! It's easier than you think to have your customers converting well with this landing page builder.
Brizy Cloud is a great service that can be offered to customers. It allows companies to have their own landing pages that are customized to their company. They are then able to offer these to their customers. When customers sign up for Brizy Cloud, their agency is also able to manage the sharing of their landing pages with their customers. This is a great way for agencies to help their customers grow their businesses without a hassle!
Just add the pages you'd like clients to go to and everything.
Brizy Cloud is great for agencies and freelancers. Agencies are able to offer a custom landing page builder for their customers if they pay 349/year
20 hosted sites on your own domains
Premium CDN & SSL (its great for SEO)
34 building elements
Custom fonts
Blog functionality
Unlimited pages per website
Option to host your site on 3rd party providers like Render, Netlify or Vercel
Automatic backups
White-label popups and banners
Internal form builders
500+ pre-made blocks
100+ landing page templates ready to use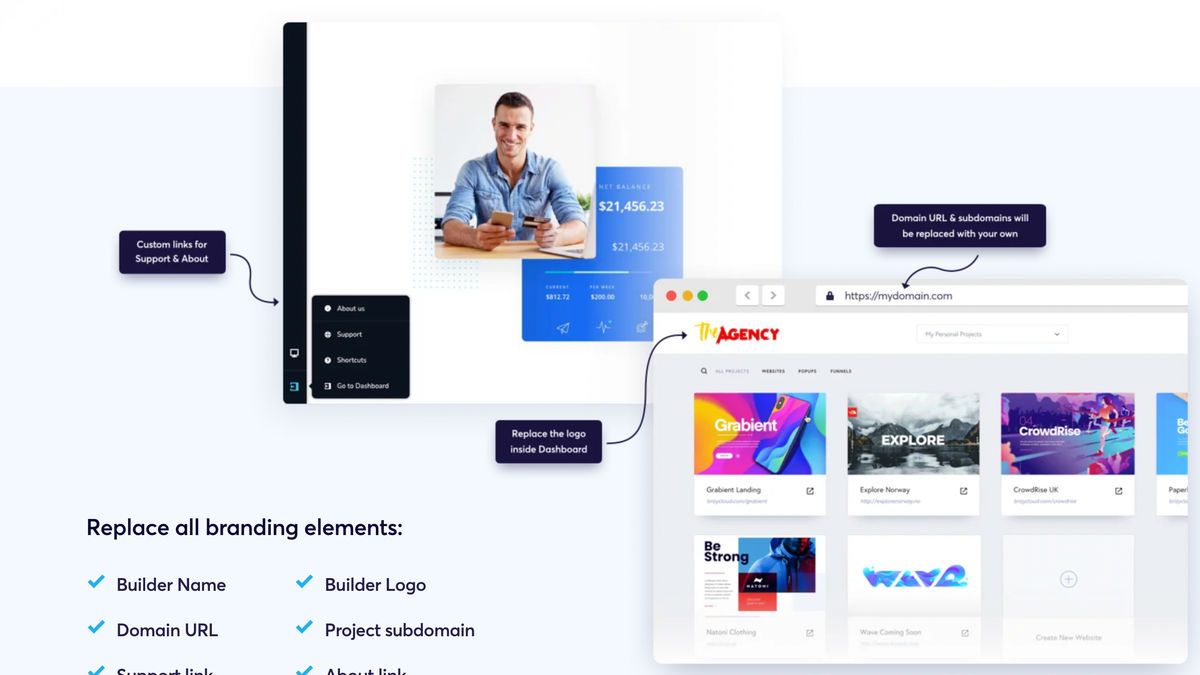 Popup Builder
Blok Building
Creating swipeable mini-sites
Site Export Option ($34/month)
Embed anything onto your pages
Rich integrations like Hubspot, Drip, Unsplash, Zapier, and more...
Brizy.io is the next-gen website builder that anyone can use. It also has its own WordPress page builder.
---
Thanks for reading this far.
I haven't completed this blog post yet. I am still composing it. Please, come back a few days later if you want to read my review about other tools :)
You can still check their websites. I have only curated the ones that I can count on it.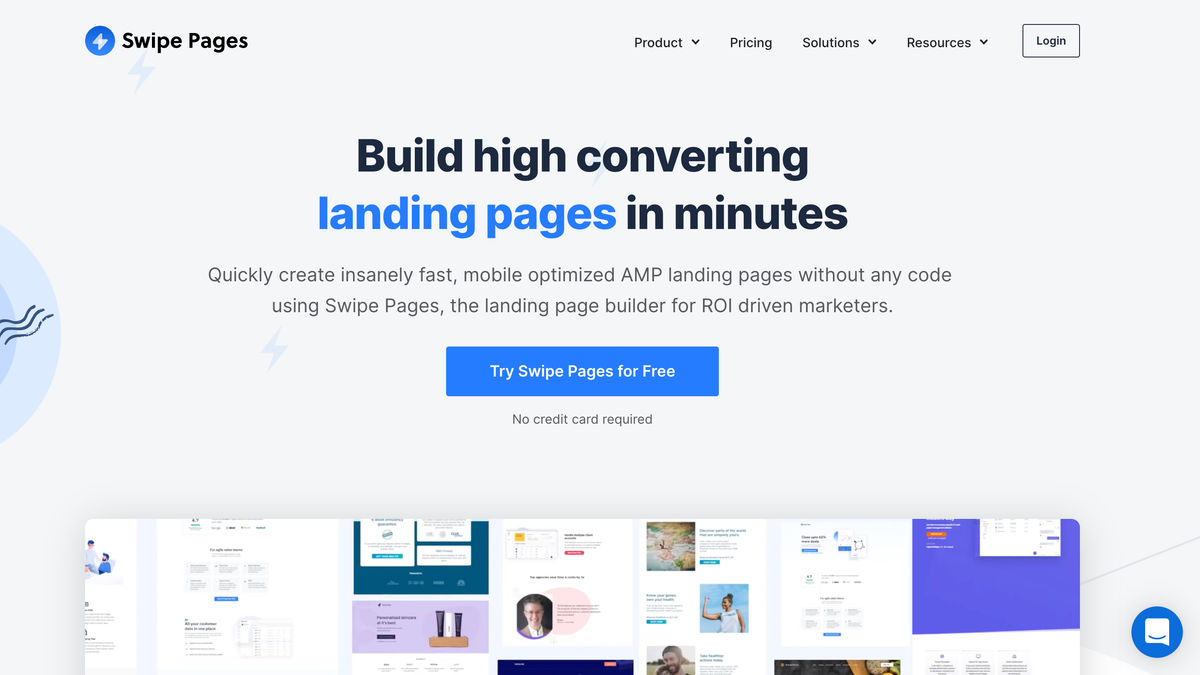 Swipe Pages is another all-in-one landing page builder that lets you create high-converting landing pages in minutes. Build mobile first AMP (Accelerated Mobile Pages) landing pages for your website.
AMP (Accelerated Mobile Pages) is an open-source project designed to help web publishers create mobile-optimized content that loads instantly on all devices, launched by Google.
Swipe Pages' dashboard is one of the cleanest and easy to learn in its category.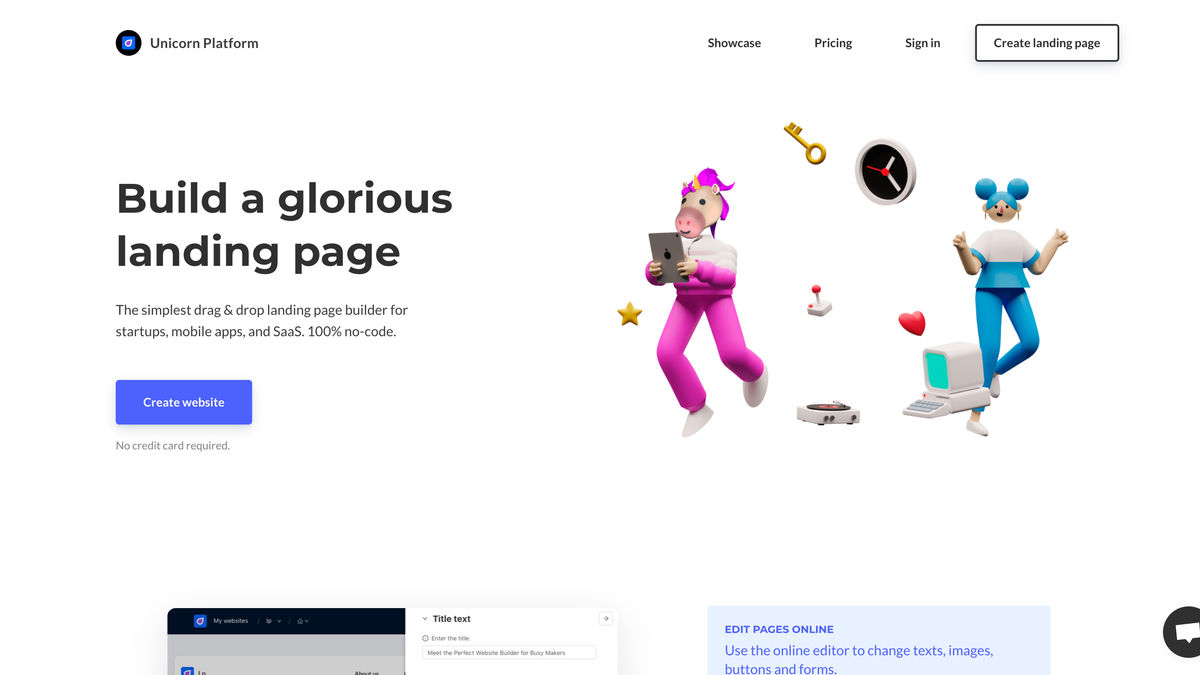 Dorik  Landing Page Builder